Powered by WordPress with collaborative plugins (BuddyPress), CeSGO Collaboration is a platform dedicated to the scientific collaboration.
Two entries are available to access to CeSGO collaboration functionalities :
- Member page: content and features for the user connected.
- Group page: content and features for the group.
Each member can:
- connect with other members to follow their activities.
- create or join groups.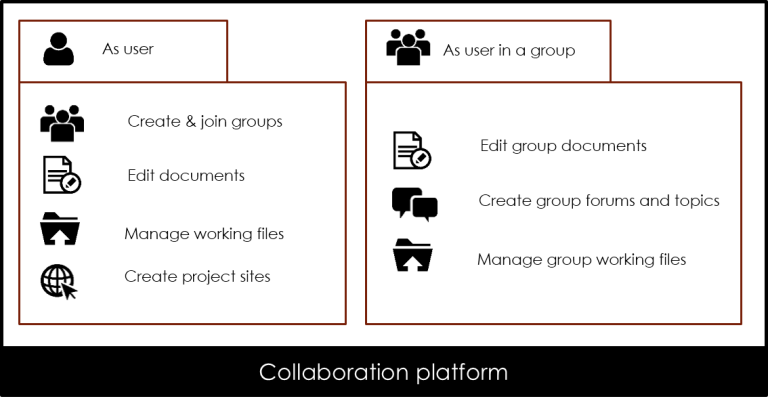 User can create, edit documents and manage authorizations (read/write/group).
A file deposit is available. It's possible to upload files like pdf or image to share them with other members or groups.
Each member can quickly create their own wordpress website available under the url : https://www.cesgo.org/mysite. 
The creator will be responsible for its content and the activation of the plugins.
A custom URL like mysite.genouest.org is available on request.
Examples of sites created with CeSGO:
Each group have its own forum where each member can create topics: a good solution to exchange ideas or ask a question to your community.