Powered by Rocket.Chat, improve productivity by discussing and sharing ideas, projects and files with real-time or asynchronous team chat.
Open up the conversation and replace email (CC/BCC) by using Channels and Private Groups to speak to your team openly for greater transparency.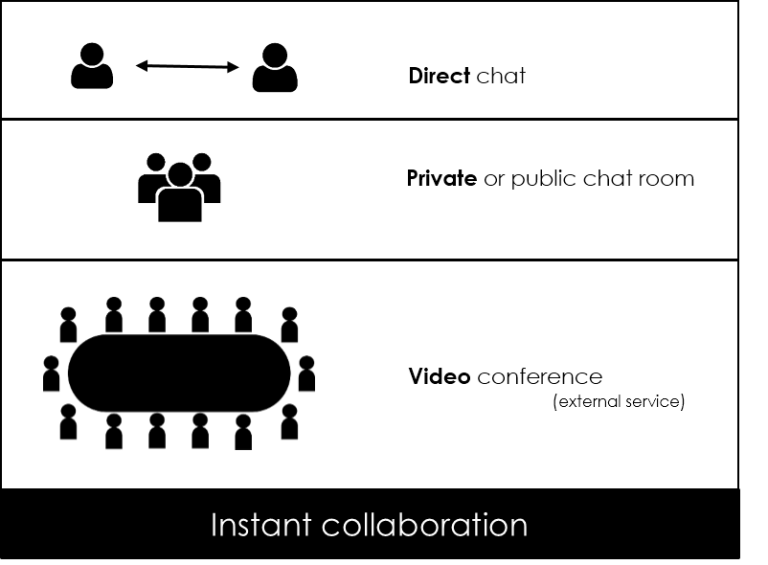 Communicate and collaborate using team chat and switch to video or audio calls with screen sharing for more efficient teamwork.
Include relevant participants with the @username mention to notify those immediately. For important announcements to all members of a group, use @all.
Each user can join a public room, create a private room and invite users.
This feature provides a private conversation between two users. A channel can be encrypted on demand, when dealing with sensitive data.
It's possible to create a video conference inside a room or a private chat. This functionnality is powered by jitsi meet servers.
A safe workspace with username restriction and admin transparency. Remove bad actors by adding moderators and provide admins with additional controls.