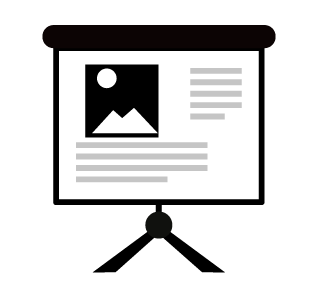 Research sharing presentation
Powered by Seek web platform, CeSGO research sharing platform is dedicated to the sharing of heterogeneous scientific research.
---
The content
This web service allows to upload content in relation with the scientific research (e.g. publications, protocoles, projects, institutions, etc.) and to create associations with experimental informations.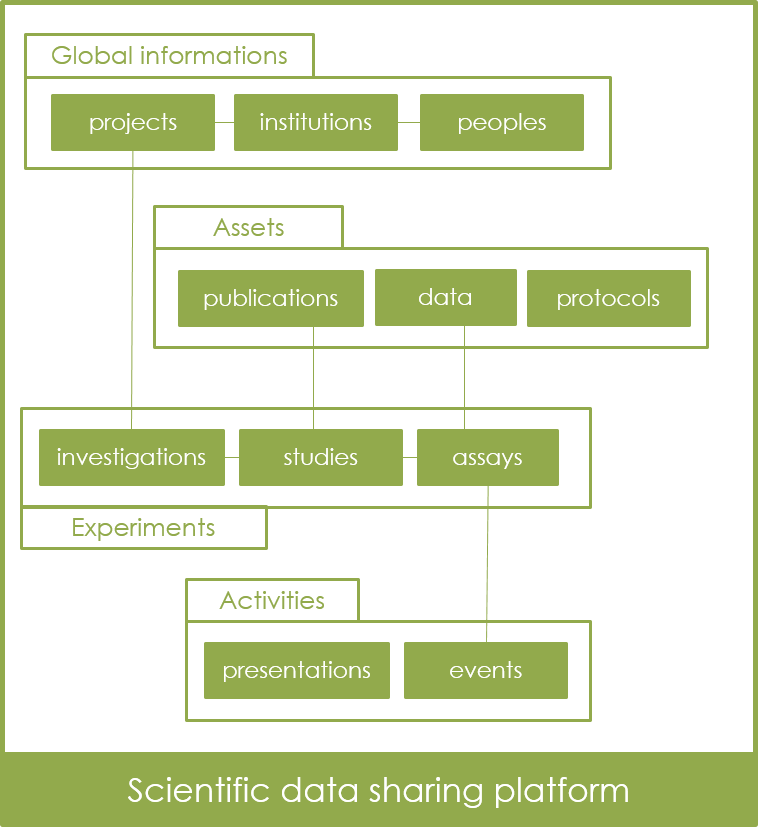 ---
FAIR data
FAIR = Findable, Accessible, Interoperable, and Re-usable.
The aim is each data must respect these four terms. This service answers to these questions by attaching data with experimental informations.
---
ISA : Investigation / Study / Assay
ISA formalism is used to describe biological activities.

Investigation
Project context
e.g. Growth control of the eukaryote cell: a systems biology study in yeast
Study
A unit of research
e.g. Study of the impact of changes in flux on the transcriptome under different nutrient limitations
Assay
Analytical measurement
e.g. Protein expression profiling using mass spectrometry
---
Data
Data can be imported in the website or can be defined by url; a combinaison with data access platform is possible.
---
The sharing
Through a full policy manager, scientific research can be share for the community; it's the open-data.
---
Assets
Several objects can be push in the SEEK model.
Each content is related to the biological information (ISA).
---
Projects
In order to add content in research sharing web interface, you have to join a project.
During the first connection, user can join existing projects or can ask the creation of a new one. Please note that only the administrator can create a new project.
If you missed that, please send a message to GenOuest support thought Seek feedback feature.
---
Videos
Part 1: Login and projects
Link: CeSGO research sharing – Login
Online:
Part 2: Add user in your project (for admin project)
Link: CeSGO research sharing – Add user in project
Online:
Part 3: Create an ISA investigation
Link: CeSGO research sharing – Create an investigation
Online:
Part 4: Create an ISA study
Link: CeSGO research sharing – Create a study
Online:
Part 5: Create a strain for an organism
Link: CeSGO research sharing – Create a strain
Online:
Part 6: Create a sample type
Link: CeSGO research sharing – Create a sample type
Online:
Part 7: Create a sample
Link: CeSGO research sharing – Create a sample
Online:
Part 8: Create an ISA assay
Link: CeSGO research sharing – Create an assay
Online:
Part 9: Create a publication
Link: CeSGO research sharing – Create a publication
Online:
Part 10: Create a data file
Link: CeSGO research sharing – Create a data file
Online:
Part 11: Create a protocol (SOP)
Link: CeSGO research sharing – Create a SOP
Online: