Powered by the Seek web platform, CeSGO Research Sharing is dedicated to the sharing of heterogeneous scientific research.
This web service allows to upload content in relation with the scientific research (e.g. publications, protocols, projects, institutions, etc.) and to create associations with experimental information.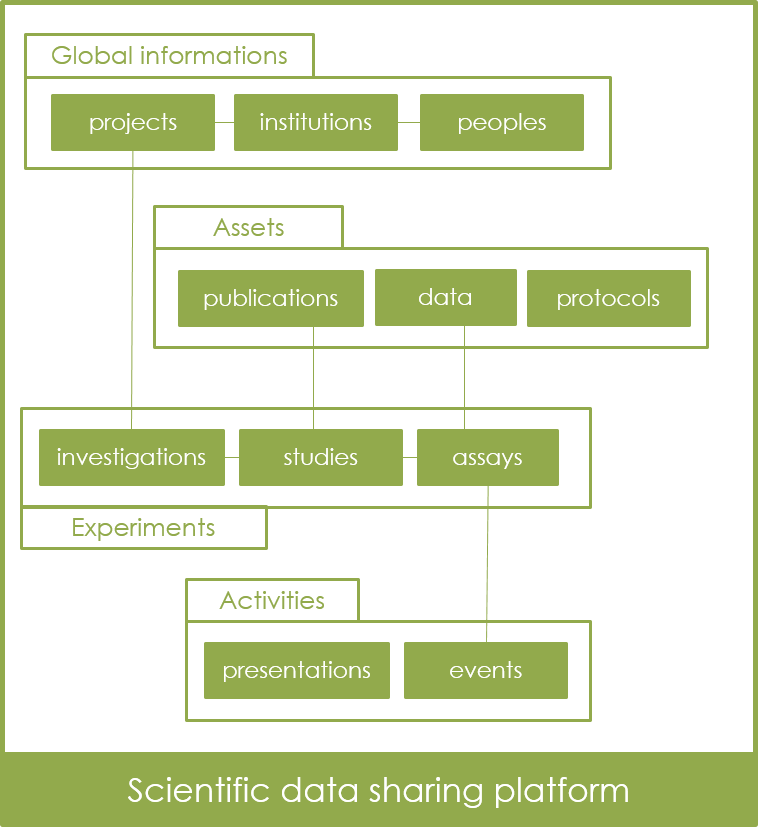 FAIR = Findable, Accessible, Interoperable, and Re-usable.
This service aims to improve the integration of the FAIR data model, by helping linking data with its experimental information
In order to add content in the research sharing service, you have to join a project.
During the first connection, an user can join existing projects, or ask for the creation of a new one. Please note that only the administrator can create a new project.
If you missed that, please send a message to GenOuest support thought Seek feedback feature.
ISA : Investigation / Study / Assay
ISA formalism is used to describe biological activities.
Investigation
Project context
e.g. Growth control of the eukaryote cell: a systems biology study in yeast
Study
A unit of research
e.g. Study of the impact of changes in flux on the transcriptome under different nutrient limitations
Assay
Analytical measurement
e.g. Protein expression profiling using mass spectrometry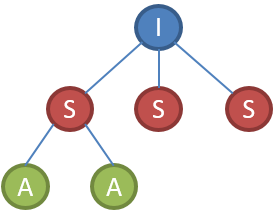 Several objects can be pushed in the SEEK model.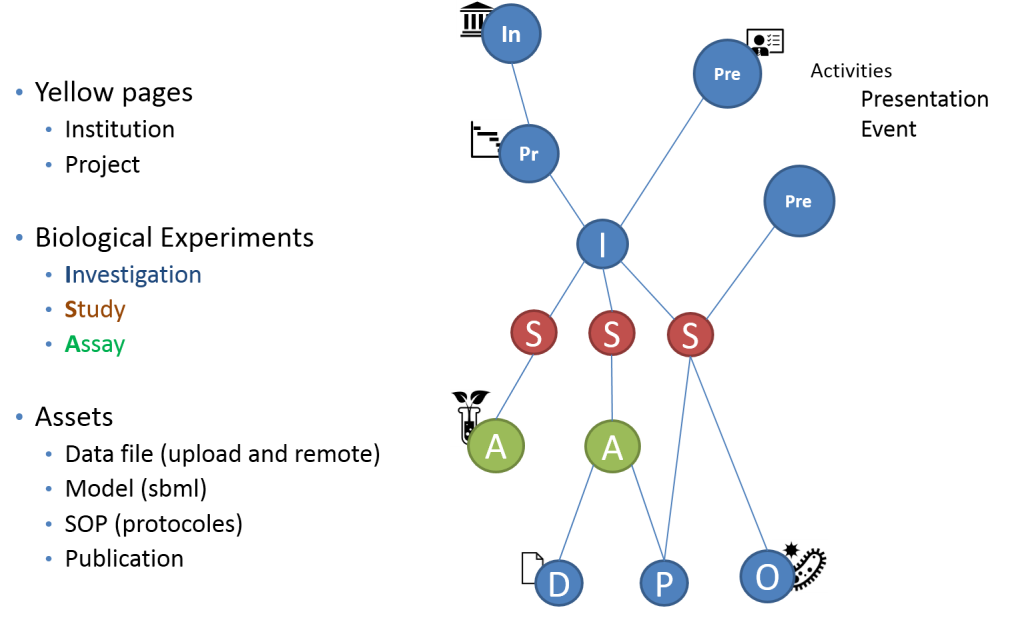 Each content is related to the biological information (ISA).
Data can be imported from a local storage, or through a direct link to the data (such as the Data access service public links)
Through customizable access policies, users can manage the visibility of their research (private, semi-private or public).
Create an ISA investigation
Create a strain for an organism