The service is powered by the owncloud solution. It's a piece of the CeSGO environment.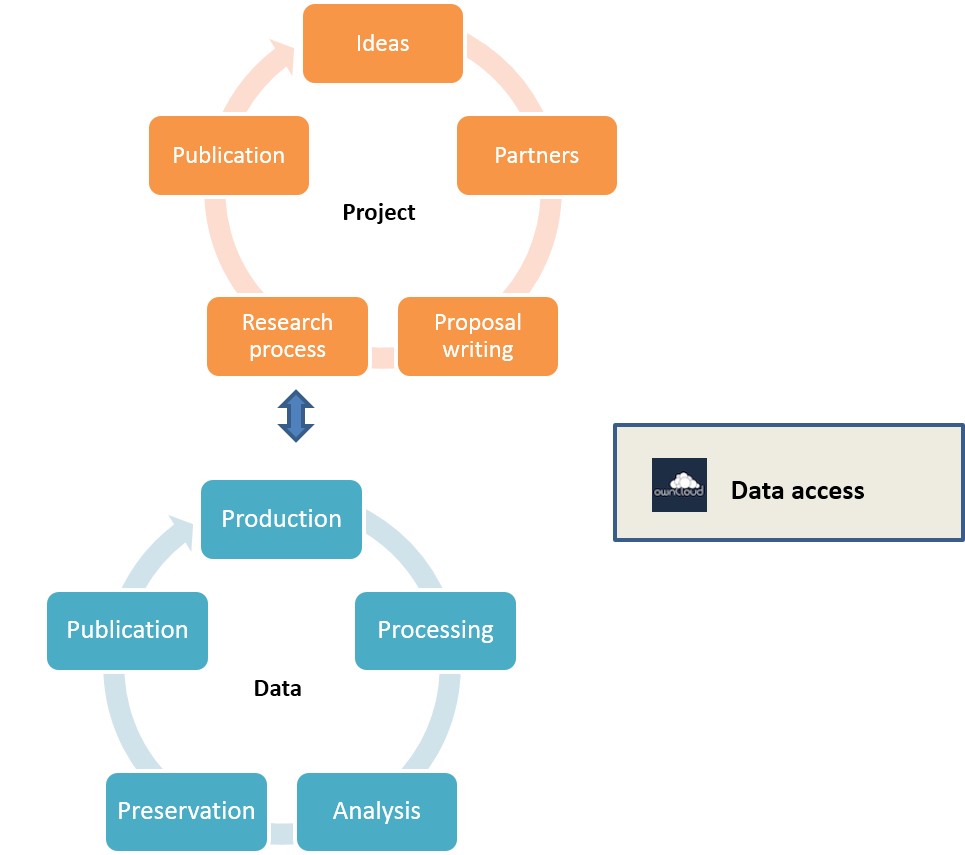 The aims are to manage scientific data shared on our core facility, but data on external servers too. (e.g. FTP, SFTP, Google drive, etc.)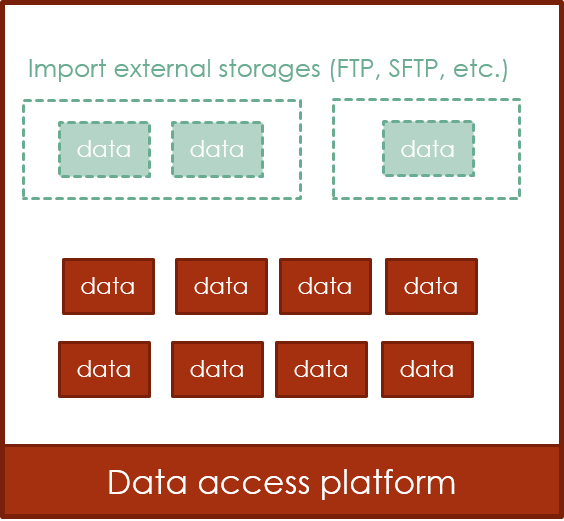 ---
The storage
All users have their private space for upload data. It's an additional storage, in addition to the Home, Groups and Omaha-beach space.
This space is dedicated to a CeSGO usage.
---
The sharing
Users can share their files by generating a public link or by selecting an internal user.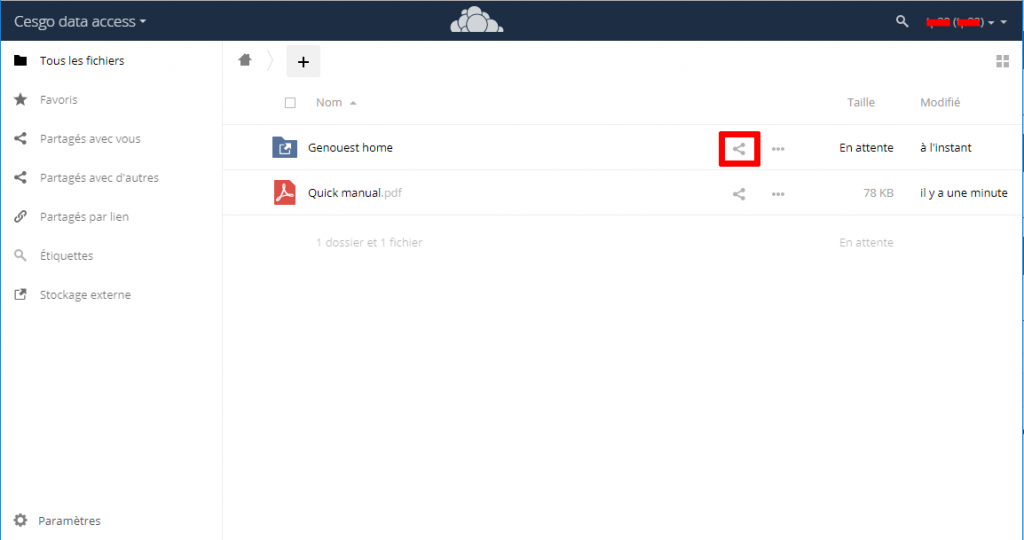 ---
GenOuest folders access
You can access to your GenOuest folders (omaha-beach / Home / Groups) directly within CeSGO data-access service.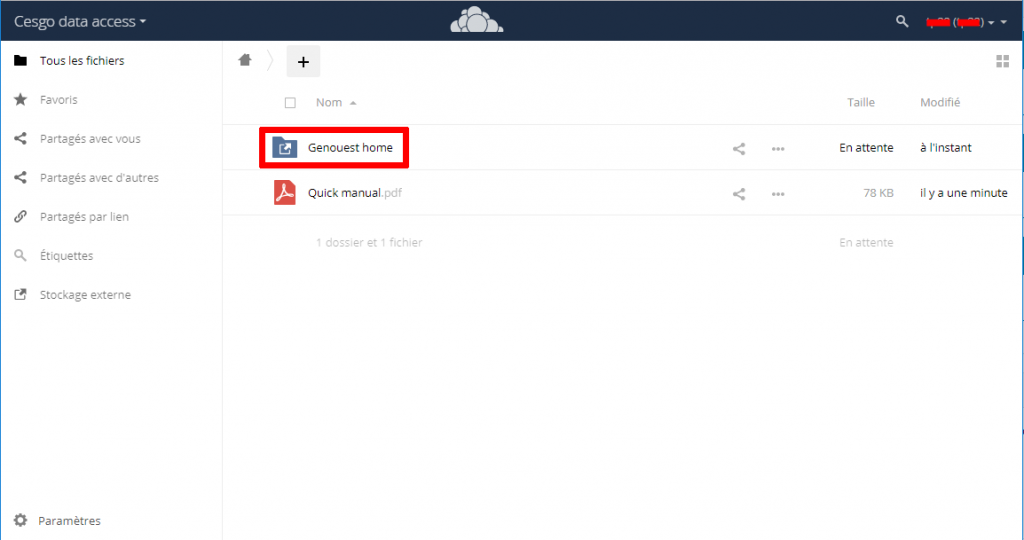 If your storages do not appear in data-access, you can use the automatic configuration:
go to my.genouest
click on 'Update shares' button in the 'Data access' section.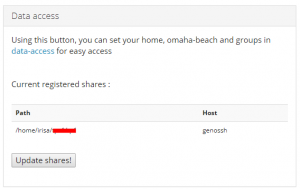 After this operation, your folders will appear in your data-access session.
Important: synchronization problems can occur when you add/edit files outside of data-access. In this case, delete your external storage via data-access (parameters -> storage) and restart the procedure on my. genouest via the' Update shares!' button.
---
Online collaborative documents
It is now possible to edit alone or with others documents (docsx), presentations (pptx) or spreadsheets (xlsx) online.
Documents are automatically opened in data-access if they are compatible.
Based on ONLYOFFICE, it's possible to carry out similar manipulations to classic software (Microsoft Office, LibreOffice, etc.).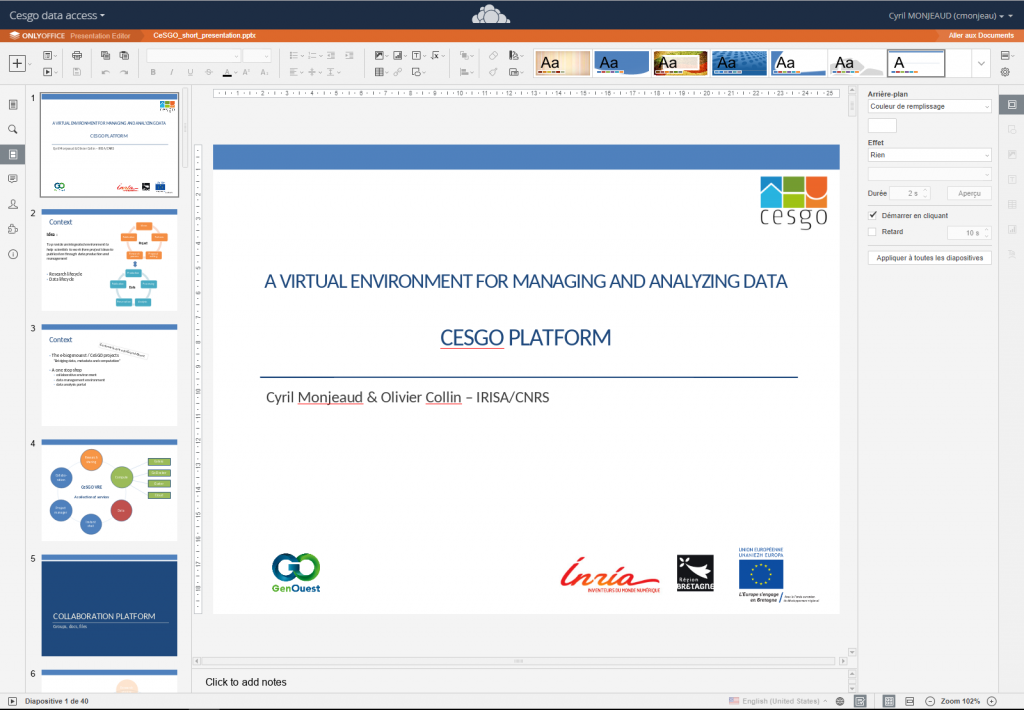 ---
External data access
It's possible to add others external storages of different types (e.g. SFTP, FTP, Google Drive ).
WARNING: For FTP mountings, only subfolders access works.
---
Synchronization with desktop client
You can, like with DropBox or Google Drive, synchronize your data-access content with your computer. First, install the owncloud desktop client on your computer.
Next, follow this tutorial to configure the client with your data-access service.
Link : CeSGO configure desktop client
Online :
---
Bridge between services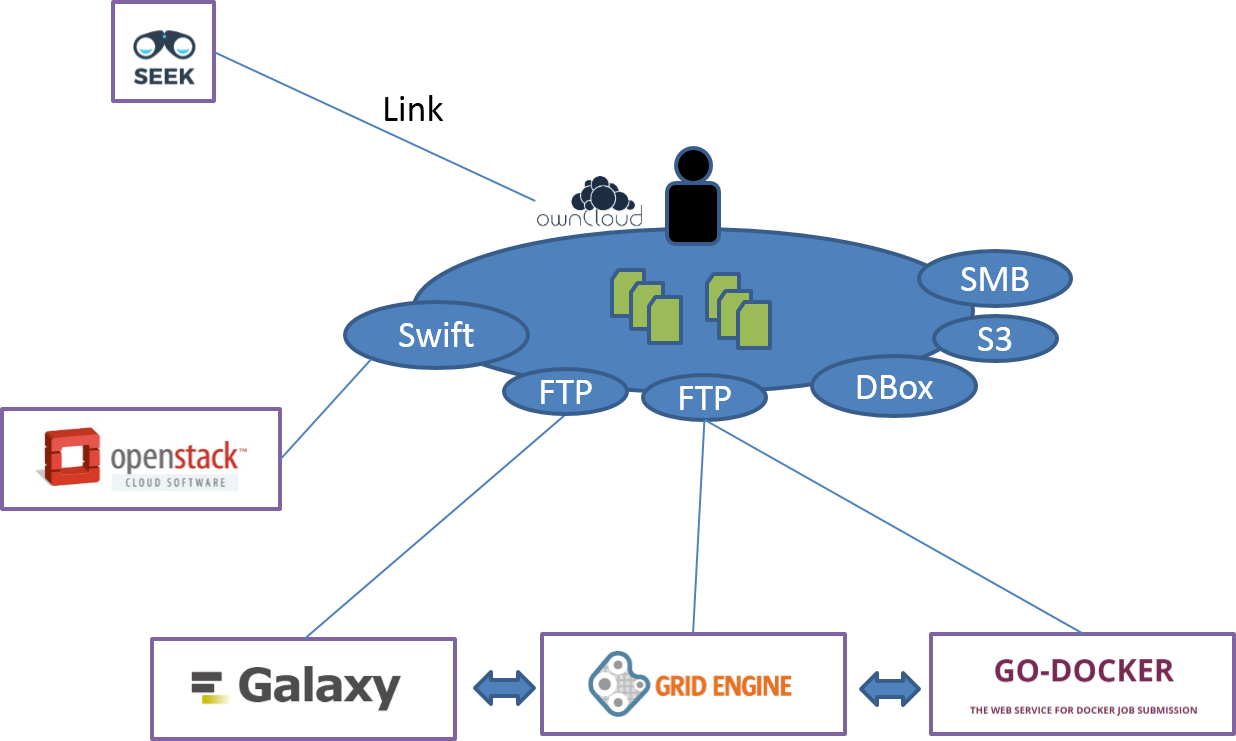 ---
Video
Link : CeSGO data access
Online: