The service is powered by the ownCloud solution.
Data access aims to help managing not only scientific data shared on our core facility, but also on external servers. (e.g. FTP, SFTP, Google drive, etc.)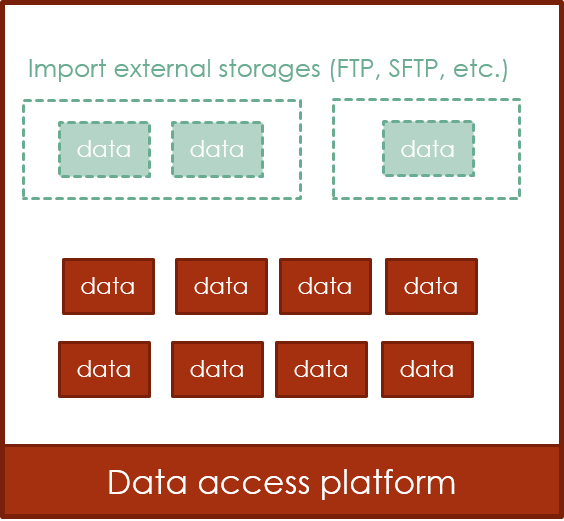 All users have their private space to upload data. It's an additional storage, in addition to the Home, Groups and Omaha-beach space.
This space is dedicated to a CeSGO usage.
You can access to your GenOuest folders (omaha-beach / Home / Groups) directly within CeSGO data-access service.
If your storages do not appear in data-access, you can use the automatic configuration tool:
go to my.genouest
click on 'Update shares' button in the 'Data access' section.
Important: synchronization problems can occur when you add/edit files outside of data-access. In this case, delete your external storage (remote data are not deleted) via data-access (parameters -> storage) and restart the procedure on my.genouest via the' Update shares!' button.
Users can share their files by generating a public link or by selecting an internal user.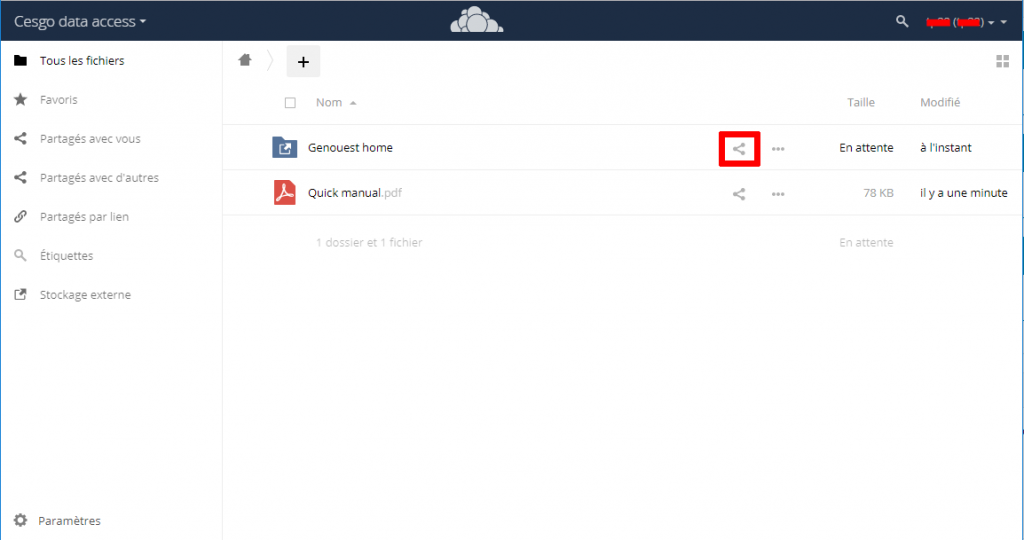 Online collaborative documents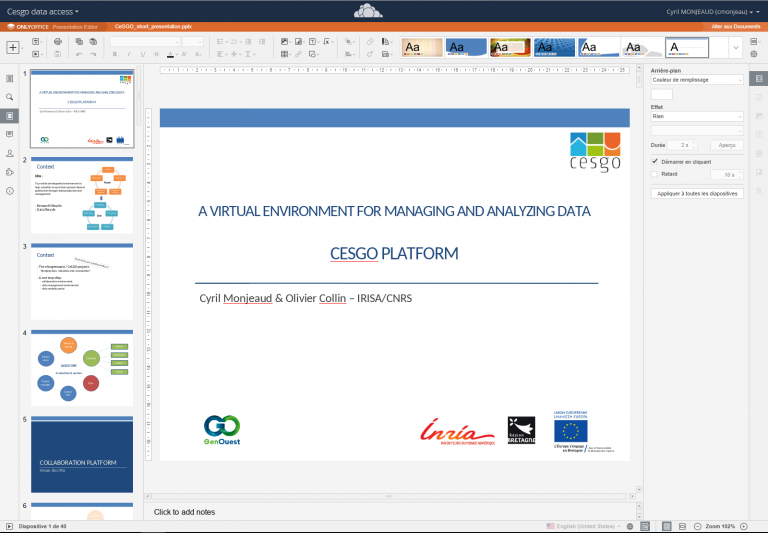 It is possible to edit, alone or with others, documents (docx), presentations (pptx) or spreadsheets (xlsx) online.
Documents are automatically opened in data-access if they are compatible.
Users can enjoy features similar to Microsoft Office and LibreOffice. This feature is based on ONLYOFFICE.
It's possible to add others external storages of different types (e.g. SFTP, FTP, Google Drive ).
WARNING: For FTP mountings, only subfolders access works.
Synchronization with desktop client
You can, like with DropBox or Google Drive, synchronize your data-access content with your computer. First, install the owncloud desktop client on your computer.
Next, follow the following tutorial to configure the client with your data-access service.